Cornish Hens with Calvados, cream and apples
The Calvados region of Normandie. Note the city of Bayeux to the left of and above Caen. The family of Louis la Vache's mother originated in the area around Bayeux. The family dates back to about the year 950.
Continuing with his recent theme of offering recettes using volaille, poultry, Louis la Vache today brings you another recette using poussins combined with ingredients commonly and frequently used in his ancestral Normandie: Calvados, the fiery apple liqueur de Normandie, apples and cream.
Normandie
, as Louis la Vache has previously written, is something of a combination of Wisconsin and Washington in that it is one of France's principal regions for dairy farming and raising apples.
À table!
Poussins à la Normande
Pronounced: poo si(n) / ah / lah / nor / mahnde
Serves 6
Oven 375°F/190º C
INGREDIENTS:
3 Cornish hens, backbones removed, cut lengthwise in half
5 Tablespoons olive oil
20 shallots, peeled, quartered through the root end
6 Granny Smith Apples, peeled, cored and quartered
3 cups chicken broth
1 cup Calvados
1 cup whipping cream
1/4 cup apple juice mixed with 1/2 teaspoon cornstarch
pinch of Cayenne Pepper
METHOD:
1. Preheat oven to 375°F.
2. Heat 4 tablespoons of the oil in a large skillet. Sprinkle with hens with salt and pepper and working in batches, brown the halves, about 5 minutes per side.
3. Transfer hens to a large baking sheet.
4. Add the shallots to the same skillet and sauté over high heat about 4 minutes or until golden brown. Using a slotted spoon, remove from skillet and arrange them around the hens.
5. Add remaining 1 tablespoon of oil to the skillet. Add the apples and sauté for about 5 minutes over high heat. Transfer to the pan with the hens.
6. Place the baking sheet in the oven and roast the hens, shallots and apples for about 40 minutes or until cooked through.
7. Meanwhile, add broth and 1/2 cup Calvados to the skillet. Bring to a boil; watch carefully because the Calvados may ignite.
8. Continue to boil for about 15 minutes or until reduced to 1-1/4 cups. Stir occasionally while boiling.
9. Transfer the hens, shallots and apples to a platter and cover with foil. Pour the juices from the baking sheet into the broth, scraping any browned bits into the skillet.
10. Add the cream, apple juice/cornstarch mixture and the rest of the Calvados. Simmer until reduced to a sauce consistency. Season with a pinch of Cayenne pepper.
To serve:
Pour the sauce into a sauceboat and pass along with the Cornish Hens, shallots and apples.
Pommes de Normandie
Bon appétit!
This recette
is also posted at The Frog Blog of Louis la Vache

Plus de recettes typiques de la Normandie:
Croque Normande
Clafoutis Normand
Deux Omeletes Normande
Tarte au Calvados
Travel in Normandie:

Eyewitness Top 10 Travel Guides: Normandy (DK Eyewitness Travel Guides Series)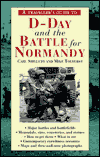 A Travellers Guide to D-Day and the Battle for Normandy



More about Normandie:

La invasion de Normandie

Les cathédrales de France: Nôtre-Dame-de-Rouen

Écrivan Guy de Maupassant est né le 5 août 1850

Charlotte Corday, l'assassin de Jean-Paul Marat, est né le 27 juillet 1768

Écrivans Alexandre Dumas, père et fils

Écrivan Gustave Flaubert, auteur de "Madame Bovary," est né le 12 décembre 1821

Louis la Vache Parraine une Vache Normande!
Louis la Vache Adopts A Norman Cow!

Bateau de luxe transatlantique - Normandie